#iMarch and its Problematic Arguments for...
I just got back from San Francisco's #iMarch event to promote passage of the immigration reform bill, a bill I am fully supportive of including its provisions for high-skilled and entrepreneur visas. But the arguments I heard made in favor of the bill are extremely problematic, whether it passes or not.  What I did hear was an assumption that the tech industry is the next big job creator...
People, Chill. Charles Ramsey isn't Antoine Dodson
There's been a lot of talk these last few days about Charles Ramsey, the man who is responsible for rescuing the three women who were being held captive in Cleveland (we all know the story at this point). He became an instant Internet superstar, mostly because of this interview he gave to a local TV reporter just after the women were rescued. And predictably there's now a controversy emerging...
#SupportAdria
It's a low day for the tech industry: it seems that SendGrid has fired Adria Richards. For those who don't know, Adria was at PyCon sitting through a plenary session when some men behind her starting making "dongle" jokes. You get the idea. Adria (who was SendGrid's developer evangelist), fed up with having to sit through sexist crap at tech conferences all the time, took a picture of the...
[REPOST] American
In honor of the dude who asked me last night on BART whether I was "South American or Asian," (clearly the only two options) I'm reposting something I wrote a few years ago. Some additional thoughts: 1) Asking random people on the train about their ethnic background isn't really acceptable small talk. I'm not interested in explaining my family tree to you, dude, I'm just trying to get home. 2) In...
Why the GOP's Problem is Not Technology
I imagine everyone in my orbit is reading this article from the Sunday Times Magazine today (if they haven't already). I was skeptical going in because I thought it was going to be yet another attempt to give credit for Obama's victory to technology. But pretty quickly it's clear that the writer is using technology as a metaphor for what's really wrong with the GOP: their...
The Cult of Engineering
I'm going to say something controversial: I do not want to write code. I'm eager to learn the basic concepts of computer science, if only for my own curiosity and to understand the how and why of software, but I don't have any burning desire to build software myself. However, over the the last couple years I've become increasingly insecure with my lack of coding skills, to the point where I...
marihuertas: not a beard →
marihuertas: It was a tongue-in-cheek joke on the campaign trail, and I smiled about it for a while – the recurring meme about the "bearded" Obama Technology team, a group of dudes who wore flannels and didn't shave and didn't care at all about either, thankyouverymuch. I smiled about it because it was true,… Mari was my sister-in-arms on the campaign. Really glad she wrote this.
Silicon Valley's Problem: The Musical →
OK, it's not really a musical. But it is a comedy. I'd feel a lot sadder about it if it didn't perfectly encapsulate the point I made a few weeks back about the ridiculous bubble mentality of Silicon Valley.  When I do write the musical, I'm definitely stealing this line: "Sadly, we live in a world where race still is an issue because some folks haven't made the...
The Limits of Aaron's Law
Last summer, as my brother and I were driving a UHaul with all my stuff from Austin to Chicago, an Illinois state trooper pulled us over. I was moving from Austin, where I was in grad school, to Chicago to start my job on the Obama campaign.  We had just pulled out of our hotel outside Bloomington, it was first thing in the morning.  I wanted to make it to Chicago by lunchtime.  The state trooper...
Good Signs →
It's only fair that I highlight examples of the Silicon Valley tech community actually using its influence in the public interest, for an issue that doesn't directly benefit it.  Here's Ron Conway throwing his weight behind gun control.  
How I Remember Aaron Swartz
I'm not really sure I've got any place to be writing this.  I didn't know Aaron very well at all—we'd met a couple times at the Berkman Center way back, and at Personal Democracy Forum last summer—so who am I to try and write some sort of remembrance?   So I'll just say why his work inspires me: he was a participant.  He's most well-known for being a "hacker" whatever that means these...
Silicon Valley's Problem
I posted something on Twitter the other day that got a bunch of attention, and I realized I wanted to clarify what I meant.  Here's what I wrote: "Silicon Valley's problem in a nutshell: crazed about Instagram's ToS, not a peep about FISA reauthorization." I meant to capture something I've been thinking about a lot since I moved to the Bay Area in February: the tension between...
My Experience Leading the Obama Campaign's Tech...
In many ways the Obama campaign's Tech Field Office, which I launched and ran with Angus Durocher from February-October 2012, was not a leap of the imagination even if it was the first of its kind.  Since 2007, one of the defining characteristics of the Obama organization was the extent to which it devolved authority down the chain empowering volunteers and field organizers to be the drivers of...
Winning Feels Goooooood
Caveat: this post is stream of consciousness, 36 hours after we won the election. There's high likelihood it won't make any sense at all. It is also 100% my personal reaction; I don't claim to speak for anyone else, and others' reactions are likely wildly different from mine. Whoa, winning an election feels really awesome. It's like I leveled up on life. Everything...
1 tag
1 tag
For those who don't think there's a war on... →
From the place I used to call home, a sickening story about the effects of the GOP's attacks on women's health. "The cuts, which have left many low-income women with inconvenient or costly options for treatment, grew out of a plan to eliminate state support for Planned Parenthood."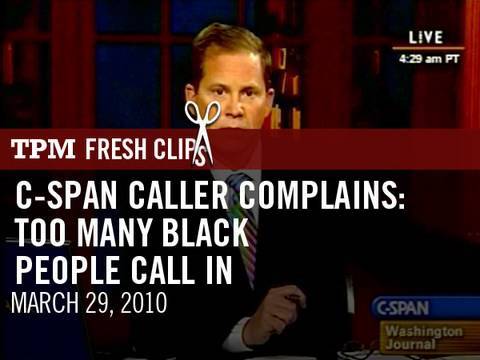 Writers: Why I Love them Deeply Even Though They... →
This is a pretty good expression of my deep and complicated love for writers (or artists in general, really): he hits both the inspiring passion and the self-absorbed arrogance with pitch perfection.
More Angsty Bi-Racial Literature →
One of these days I'll figure out why these fraught identity novels bug me so much (I'm still irked about Caucasia).  I guess I shouldn't pass judgment before reading this one, but judging from the quotes in the review, it's just as un-subtle as Caucasia was.
Insomnia →
Describes my problem perfectly.  And here I was hoping to sleep tonight…